Welcome

To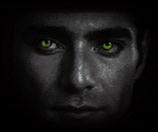 "Undying love, Passion and Will. Neverending feelings and thought. A way to be together, FOREVER. Come... Closer... *Vampiric Nuptuals* is waiting!"


PURPOSE
The purpose of this HomePage is to allow the Super Natural to bond with others of their ability; To make an eternal "LOCK" together. This REALM is for those chosen few to "marry" their eternal-loved-one... To commit to their loves and to stake claim in their lives; FOREVER!
"Connect thine self to thine mate* and pledge to be with thee FOREVER!"
(*Fill-out the MATE FORM, above, to be connected to others for friendship or love*)
!NEW! -- BBVN-Mate Gallery
---
CONTACT
The person to contact for your well deserved Vampiric Nuptual is ME. E-mail me your "request" for the sacred eternal bliss. Tell me the person to whom you would like to be endowed to, when the blessed event would like to be taken, details of the nuptuals, and/or ANY questions that you may have for me. I will reply quickly to your requests. Never will I ever not respond. All inquiries will be held confidential; unless otherwise requested.
There is NO FEE for this honor! Everything is FREE and is done in friendship from me.
**TRY the all-!NEW! ChatRoom of Blessed Be -- Vampiric Nuptuals . I will appear there often for your convinience.**
---
FAQ
Things that are usually asked of *BLESSED BE -- VAMPIRIC NUPTUALS*:
1. Do you HAVE TO BE a vampire??
NO! Don't let the name of my service mislead you. This service is for ALL SUPER NATURAL beings. It is NOT, in any way, LIMITED to just one form of Super Natural group.

2. Is there an age limit??
NO! Age does not matter to the Super Natural.

3. Is this legal or otherwise binding??
This is in NO WAY a legal means of married in the human sense! It, however, is VERY binding in the sense of the Super Natural realm. When you commit to someone in the Super Natural realm, it is meant to be forever!

4. Is there any way to reverse the ceremony once it has been done??
This is the area of DIVORCE. Even though there is NO meaning of divorce in the Super Natural realm, I hold a very special sense that would allow me to "re-direct" your vibes. This would allow me to seperate you from your loved-one and, in a manner of speaking, divorce you. However, it will only work IF both of you want to be divorced. There can be NO love alive; be it from you or your partner. AND, it takes an amount of time to accomplish.

5. Do you have counseling for people, if needed or wanted??
YES! BEFORE a couple is permitted to go through the nuptuals, AND DIVORCE, they are required to do a part of counseling (with me) to make sure that this is a good option. Be it DIVORCE or MARRIAGE, a serious decision should be made. Counseling is the first step toward these considerations. It will enable you to learn about everything that you should know and realize and will help you make a goos, sound, decision.

6. Are you, LadyLantern, the only one that performs the nuptual ceremony??
Yes. At this time, I have "helpers"; but they only help me on things that need done or set-up. I have the responsibilities for all judgements, nuptuals, counseling, etc.

7. What kind of nuptuals will there be??
There are a few to chose from DEPENDING on which background you come from. Vampires have their own, as do witches, etc.

8. Do you HAVE to be of the Super Natural realm to go through the nuptuals??
Yes and No. You have to be of Super Natural origin OR have a partner of Super Natural origin. As long as ONE of the endowed's are of the realm, you may go through the ceremony. (STRICTLY NO COMPLETELY HUMAN COUPLES ALLOWED, though!)


**If you have anymore questions, feel free to e-mail them for your answers.**
ladylantern@hotmail.com
---
OPTIONALS

There are some things that you may purchase for you wedding, directly through me. Below are the OPTIONAL additions that might be a welcome to your long-lasting relationship.



CEREMONY CERTIFICATE

WEDDING ROSE

OATH CERTIFICATE

OFFICIAL TRANSCRIPT OF CEREMONY

BLOOD STAIN

DROPLET BOTTLE OF CEREMONIAL BLOOD

NUPTUAL LOG

NUPTUAL LOG (with blessing)

CEREMONIAL OIL

CEREMONIAL CANDLE

(*NEW!*) BINDING OIL

(*NEW!*) VAMPOO LOVE DOLL


**These are finacially EXTRA items to brighten your ceremonial wishes and settings; and make your special day a happy rememberance. View our Merchandise and Price Inquiry Sheet on these items. If you still have questions or comments, e-mail me at: ladylantern@hotmail.com**
---
There are a few things that you would need to accomplish before the nuptual ceremony can begin. They are simple steps and will not take that long to complete. These steps will allow me to better know you and the subject at hand and will allow the ceremony to be as smooth as possible.
1. Make sure that YOU, the couple, have agreed to marry.
2. CONTACT me, by e-mail, about your request for my service.
3. Complete the questionaire form that I will send to you and E-MAIL it back to me.

4. Schedule a Counseling time for PRE-nuptual confirmations.
5. Go through the counseling with a clear judgement.
6. Schedule your ceremony TIME and DATE.
7. Decide the type of wedding from the descriptions that I give to you.
8. Decide to buy or not to buy the additional items for your ceremony.
9. Decide the format (where to perform the ceremony) to be used for your ceremony. **You may use the Blessed Be -- Vampiric Nuptuals ChatRoom**
10. Go through the ceremony and be married to your eternal loved-one.
---


"Good Night little one's! Sleep tight little one's. May I be hearing from you soon... And may I spread the joy of the Super Natural world to the many REALMS that are. BLESSED BE!"
~LadyLantern.

** You've come to the end, CONTACT LadyLantern NOW! **